The signature campaign of Obama's presidency was to re-set American relationship with the Muslim world and with Muslims at home. As the first term near completion, it is time to take stock of the president's Muslim out project. It has attained phenomenal success to say the least. With the second term almost in his pocket, Obama is set to leave office with a revolutionized new relationship between Islam and America in place.
FRIENDLIER WITH MUSLIM BROTHERHOOD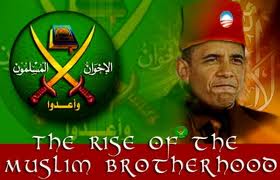 ---
FRIENDLIER WITH TALIBANS
---
FRIENDLIER WITH JIHADIS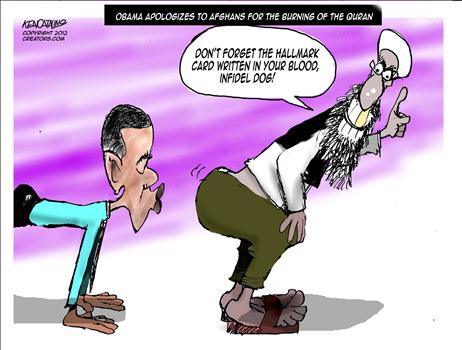 ---
FRIRNDLIER WITH SAUDI ARABIA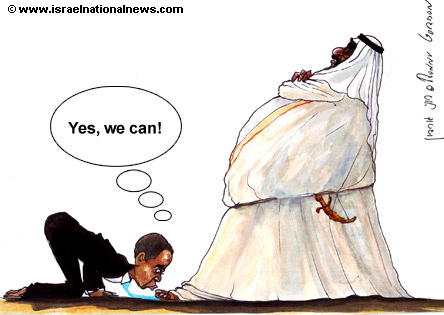 ---
MORE VISITS TO ISLAMIC COUNTRIES
---
ISLAM-FRIENDLY DRESS CODE FOR TOP AMERICAN OFFICIALS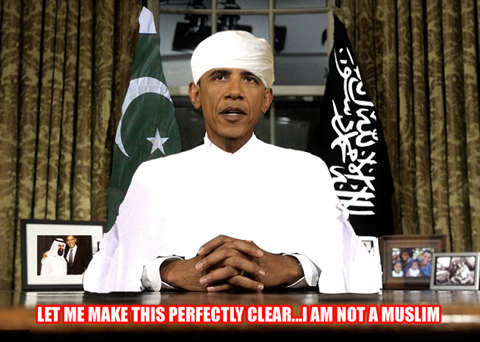 ---
NO SECURITY CHECKS FOR MUSLIM WOMEN
---
NO PROFILING FOR DANGEROUS MUSLIM MEN
---
COMPULSORY SECURITY CHECKS FOR ALL NON-MUSLIMS
---
APOLOGETIC FOREIGN POLICY TOWARD ARABS
---
MORE APOLOGIES FOR PAST MISTAKES
---
ISLAM FRIENDLY CHILDCARE CENTERS
---
MODERN FGM CENTERS FOR MUSLIM WOMEN
---
FGM-TRAINED MUSLIM DOCTORS FOR FEMALE CIRCUMCISSIONS
---
ISLAM-FRIENDLY U.S. NOTES
---
COMPULSORY ISLAMIC EDUCATION FOR ALL AMERICAN CHILDREN
---
EXEMPTION OF MUSLIMS FROM PEDOPHILIA LAWS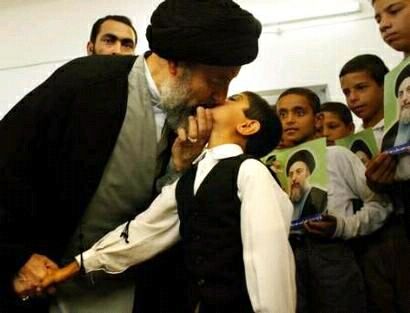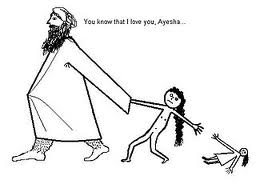 ---
SPECIAL RIGHTS FOR MUSLIM TAXI DRIVERS
---
MUSLIM-ONLY HOURS IN PUBLIC SWIMMING POOLS
---
CONGREGATIONAL ISLAMIC PRAYERS ALLOWED ON STREETS AND SIDE-WALKS
---
ON FLIGHT CONGREGATIONAL PRAYER FOR MUSLIMS
---
SEVERE PUNISHMENT FOR BLASPHEMY OF MUHAMMAD (PBUH)
Obama UN speech: No future for those, who blaspheme the prophet of Islam
---

ONLY BREAST-FED MAHRAMIZED MEN ALLOWED TO WORK WITH MUSLIM WOMEN IN WORKPLACES IN OBAMA SUPPORTED POST-MUBARAK FREE EGYPT
Note: A man can become a mahram of a Muslim woman if he sucks her breasts thus gaining privilege of working, mixing and socializing with her without her observing hijab… This fatwa was given by Dr Izzat Atiya of Al-Azhar University based on the following sahih Hadith:
Bukhari, Book 008, Number 3425:
'A'isha (Allah be pleased with her) reported that Salim, the freed slave of Abu Hadhaifa, lived with him and his family in their house. Hudaifas's wife came to Allah's Apostle (may peace be upon him) and said: Salim has attained (puberty) as men attain and he understands what they understand, and he enters our house freely, I, however, perceive that Hudaifa is getting suspicious of Salim and me. Whereupon Allah's Apostle (may peace be upon him) said to her: Suckle him and you would become unlawful for him, and (the rankling) which Abu Hudhaifa feels in his heart will disappear. She returned and said: So I suckled him, and what (was there) in the heart of Abu Hudhaifa disappeared.
Conclusion
President Obama has tirelessly worked toward achieving his primary foreign and domestic policy objectives of re-setting the relationship with Muslims and Islamic world leaving no stones unturned. He just need one more term to make it perfect, just perfect. Those, who insult the Prophet Muhammad, be watchful...