Other Authors
Other Authors
From Broken Hill to Martin Place: A Tale of Two Jihad Assaults in Australia a Century Apart
Details

Written by

Mark Durie

Hits: 2329
From the author's Website:
From Broken Hill to Martin Place: Individual Jihad Comes to Australia, 1915 to 2015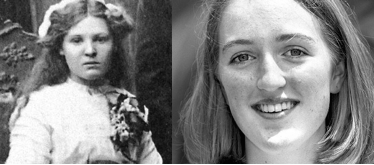 Australia Jihad victims: Alma Cowie (1915); Katrina Dawson (2014)
One hundred years ago today, a lethal jihad attack was staged against New Year's Day picnickers in Broken Hill, Australia. This attack and the recent Martin Place siege, events separated by almost exactly a century, show striking similarities.
For Australians, the anxious question about the Martin Place attack, which has grabbed the attention of everyone, is whether this atrocity is but a harbinger of a further series of deadly attacks on Australian soil, or whether it will pass into memory as an exceptional one-off event, much as the 1915 New Year's Day massacre in Broken Hill did.
Alma Cowie, killed in Broken Hill 1915, and Katrina Dawson, killed in Sydney 2014
On New Year's Day, 1915, two Muslim men, Bashda Mahommed Gool and Mullah Abdullah, shot and killed four people and wounded several others before finally being killed by police. They had both come to Australia more than a decade previously.
Write comment (23 Comments)
The Islamic Threat to Britain's Open Society
Details

Written by

Tufail Ahmad

Hits: 4361
Author Tufail Ahmad explains how London may look like Islamabad half a century down the line:
For several hundred years, people have thought of Britain as the epitome of modern civilisation and land of Enlightenment that gave rule of law, individual freedom and democracy to the world. In early decades of the 21st century, this image is being eroded, as pockets of Britain are being transformed into isolated enclaves, administered by Islamic clerics associated with different mosques and madrassas.
The Darul Uloom madrassa in the village of Chislehurst, modelled after India's Darul Uloom Deoband, seeks to produce "an Islamic elite who will rule the Muslim world" — as reported by British Indian journalist Edna Fernandes, who also reported that music, drama and modern foreign languages are deemed un-Islamic and Shakespeare is seen as evil for dealing with subjects like love and revenge. Mufti Muhammad ibn Adam of Darul Iftaa, an Islamic institute in Leicester, delivers fatwas such as: driving a taxi is forbidden by Islam because it may entail taking passengers to a pub. Such fatwas impinge on individual freedom, a fundamental basis of modern societies.
Read rest of the article: Threats to Britain's Open Society
Write comment (61 Comments)
Dissecting Loonwatch's '10 Myths about Muslims in the West'
Details

Written by

Jon MC

Hits: 12325
When used solid statistics and facts, Loonwatch's so-called myths turn out rather facts, and its myth-bustings get closer to myth...
Write comment (16 Comments)
Australia: Halal Industry and Extra Dhimmi Tax for Infidel Consumers
Details

Written by

Halal Choices, Au

Hits: 7188
Do you Australian infidels know that you might be paying another extra tax – an Islamic religious tax when you buy products from shops and supermarkets? Do you want to make more informed choices about the products you buy?
Write comment (35 Comments)
Book: Rangeela Rasul [Hindi]
Details

Written by

Pundit Chamupati

Hits: 14725
The famous book, Rangeela Rasool, which literally means The Colorful Prophet, and more appropriately The Playboy Prophet, was published in Lahore, Punjab, in today's Pakistan in the 1920s. It author was Pundit Chamupati (d. 1927), but his name was never revealed by publisher Rajpal.
Muslim clerics called the book blasphemous and the British Raj arrested Rajpal. After 5 years of trial, he was acquitted in 1929.
After several unsuccessful attempts to kill Rajpal, a young Muslim carpenter named Il-mud-din succeeded in stabbing him to death on April 6, 1929. Thereupon Il-mud-din became the hero of India's Muslims, including Allama Iqbal and Jinnah. He was hailed first as Ghazi (honorific for infidel-slaying Muslims), and later on as Shaheed (martyr).
During the protracted trial, the issue became a cause celebre for the Muslims of entire India. And to avoid such ominous troubles in future, the British Raj introduced the Blasphemy Law in its Penal Code in 1927, which continues to exist in various modifications in the Penal Codes of all former British colonies, while the U.K. government repealed it in 2008.
Hindi readers of islam-watch.org can download the book from this link: Rangeela Rasool
Write comment (28 Comments)