Imran Firasat
Imran Firasat
Freedom for Now: The Story of My Detention and Persecution in Spain
Details

Written by

Imran Firasat

Hits: 5336
In 2012, Spain revoked my refugee status and subsequently issued an expulsion order only because I produced a documentary on Prophet Muhammad's life. After my ultimate appeal for the restoration of my refugee status was rejected by the Spanish Supreme Court in June 2014, I left Spain and went to Norway and sought asylum there. But the land of the Nobel Peace Prize and supposed champion of defending human rights acted in cowardly manner, hurriedly sending me back to Spain showing absolute disregard toward my appeal for protection.
On 28 July 2014, Spanish authorities detained me on my arrival back in Spain for extraditing to Indonesia over a false and religiously-motivated criminal charge, which was fabricated for taking me to an Islamic country to shut my mouth forever and punish me for revealing the unsavory facts about Islam and Prophet Muhammad. It should be noted that in 2010, while living with my wife in Indonesian, Indonesian police detained me for my criticism of Islam published in the Internet and deported me to Spain in July that year. Then, in an incredible manner, they implicated in me in a murder case, conducted investigation and trials, and convicted and sentenced me to 20-year imprisonment – all within 7 days – without ever informing me of the charges and without giving me any opportunity to defend my innocence.
Write comment (89 Comments)
Letter to Norway – Land of the Nobel Peace Prize: 'Thank You for Sending Me to Torture and Death'
Details

Written by

Imran Firasat

Hits: 4223
Dear Norway,
In June 2014, I made long and perilous journey passing through five countries to reach your territory. Fleeing from years of persecution in Spain and risk of being sent to my death in an Islamic country, I came to you asking for help, hoping that you—the land of Nobel Peace Prize—will offer me refuge, and mitigate my sufferings that I suffered in Spain during the past few years for expressing my critical views about Islam.
But I was disappointed. I feel cheated by you. On July 8, I appeared in a police station in Oslo and told every about myself with full honesty, including about an Interpol Red Notice against me for extraditing to the Islamic country of Indonesia, where I will be killed for criticizing Islam. I was interviewed and treated well by the police and was sent to a refugee camp as an asylum seeker.
I stayed in the camp for 8 days. Then on July 16, I was arrested by the police as if I was a criminal gangster, not an asylum seeker. I was imprisoned for 12 days before sending back to Spain.
Write comment (97 Comments)
(Movie) 'Aisha and Muhammad: The Dramatic Life of a Little Child Married to the Prophet of Islam'
Details

Written by

Imran Firasat

Hits: 14261
Released, the movie:
Aisha and Muhammad
The Dramatic Life of a Little Child Married to the Prophet of Islam

As announced in an earlier press release, the movie, "Aisha and Muhammad", has been released on schedule. The release has been coincided with the US Independence Day on July 4 as a mark of respect to the American victims in the battle against Radical Islam.
The full movie in English can be viewed online from the following website links: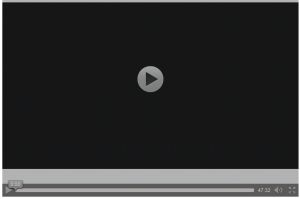 The trailer of the movie, released on 23 June 2014, attracted tremendous interest from viewers to the extent that Youtube, ignoring its well-known commitment to defending freedom of expression, deleted all the trailers from its website. Obviously, Youtube is under massive pressure from vested quarters that want to hide the root cause of the gravest problem humanity today faces from the house of Islam.
Write comment (137 Comments)
Imran Firasat's New Movie 'Aisha & Muhammad: The Dramatic Life of a Little Child Married to the Prophet of Islam'
Details

Written by

Imran Firasat

Hits: 14435
Coming soon, the movie:
Aisha & Muhammad
The Dramatic Life of a Little Child Married to the Prophet of Islam

Although radical Islam, the puritanical form of the religion, today affects Muslim nations the most, it is also the biggest threat to the security and stability of almost all non-Islamic nations. Echoing this grave reality, former British Prime Minister Tony Blair in a recent speech at the Bloomberg headquarters in London warned: "…there is not a region of the world not adversely affected by Islamism and the ideology is growing… It is de-stabilising communities and even nations. It is undermining the possibility of peaceful co-existence in an era of globalisation."
While the threat of Islamic violence and terrorism affecting global peace and security grips our mind most, yet women, particularly the Muslim women, are the worst victim of Islam. Touching on the issue, Blair said, "And quite apart from the actual loss of life [in radical Islamic violence], there is the loss of life opportunities for parts of the population mired in backward thinking and reactionary attitudes especially towards girls."
A look into the Afghan, Saudi, Iran and other Islamic societies give us a clear idea about the deprivations, sufferings and abuses women experience under Islam. Across the Muslim world, women face sexual assault and rape in disparate proportions. As concerns non-Muslim women, from Pakistan to Egypt, they regularly face rape, and abduction and forcible conversion to Islam and marriage to Muslim thugs. Nigeria today is struggling for months to free a few hundred mainly Christian school-girls abducted by the Boko Haram Islamic militants, the Christian girls among them forcibly converted to Islam, forced to marry their militant abductors or are being sold into slavery. This incident reverberates with Prophet Muhammad's attack of the Banu Quraiza Jews, killing of their men and capture of their women, who had to serve as sex-slaves to Prophet Muhammad and his followers. He also sold some of them into slavery.
Write comment (389 Comments)
Spain - Welcome Back to Al Andalus
Details

Written by

Imran Firasat

Hits: 7903
Supporters and friends of known Islamic terrorists are treated with respect with Spain and the Spanish judiciary does their bidding. Yet those, who criticize the terrorists and their Islamic ideology, are prosecuted.
Welcome to Spain, the 21st century Al-Andalus.
Write comment (334 Comments)